We try to organize everything as inexpensively as possible, and Reclaim the Seeds is entirely run by volunteers. And because we want to keep the festival accessible to everyone we don't charge any entrance fees. Still, we have some costs, and without a bit of financial support we can't organize such a big event. We are still seeking sponsors! If Reclaim the Seeds is important to you, please become a sponsor! You can send us a mail.
Tetterode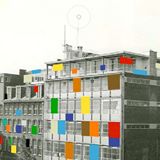 We received a donation from the Tetterode Woonwerkpand. This former squat is located between the Bilderdijkstraat and the
Da Costakade, and various living groups and workspaces for foundations and small businesses are located there.
Website: http://woonwerkpandtetterode.nl.

Catering for stall holders/workshop givers/volunteers
Fruittuin van West
We can use the spaces of the Fruittuin van West for free for Reclaim the Seeds! That saves a lot of money. So thanks in advance! www.fruittuinvanwest.nl
Eva DeCarlo
We are hugely grateful to gardener/artist Eva DeCarlo for our beautiful posters, flyers and banners.
Donations
As always, a large part of our budget is donations from the participants. We therefore request that if you can miss something to please make a donation in the appropriate pots at the information booth. Consider what Reclaim the Seeds is worth to you. This way we can break even this year and organize another seed market next year!
If you miss the donation pot or do not have cash on you during the market, you can consider transferring an amount to:
ASEED
Triodos Bankrekening NL47 TRIO 0254 7289 52,
t.n.v. Stichting A SEED Europe, Amsterdam,
o.v.v. bijdrage voor Reclaim the Seeds.
(SWIFT of BIC voor betalingen vanuit het buitenland: TRIONL2U).